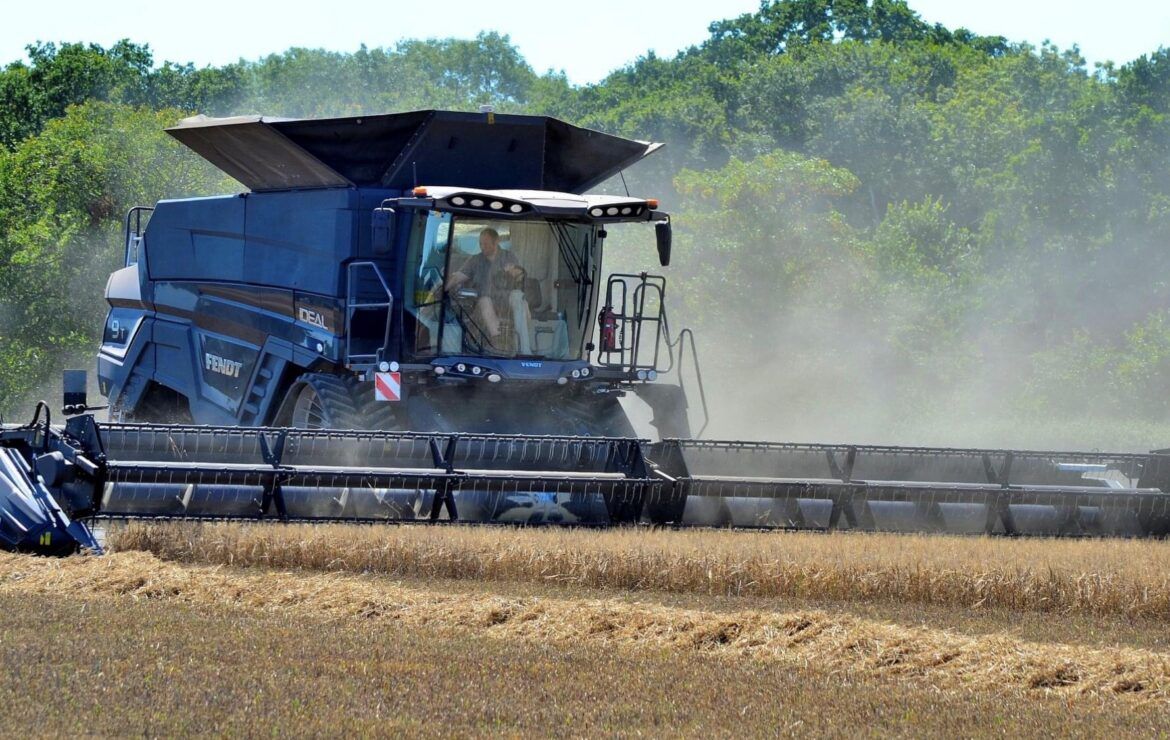 Happy 1 Year Anniversary!
Whilst 2021 may not have started in the best possible way with further lockdown restrictions imposed for the foreseeable future, here at Redlynch Agricultural Engineering we are pleased to celebrate not one but two occasions today.
Exactly one year ago today we welcomed two new members to the Redlynch sales team to build on our growing customer base and to grow our Fendt and Valtra presence across the South West even further.
January 6th 2020 saw James and Gavin join Redlynch Agricultural Engineering; both came with a number of years first-hand experience within the Agricultural Industry. However, both were taking on completely new roles to themselves.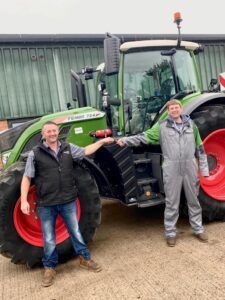 For our Area Sales Manager James though, it was clear early on this was something he wanted to do, "My father was a cattle dealer and farmer and from a young age I have always had a very big interest in farming and contracting, you could say buying and selling things was in my blood!"
However, as it has been for all of us in 2020, James' first year at Redlynch Agricultural Engineering was not without its challenges and it has been quite a steep learning curve. "It has been great to work with some really top brands such as Fendt and Valtra" commented James. Despite the challenges James has successfully managed to supply a number of machines to both new and existing Redlynch customers throughout the year.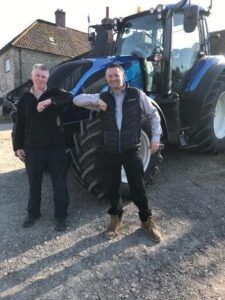 Not to be defeated by the challenge of social distancing and remote working, has meant we have had to change the way we do things at times but without losing our primary focus on our fantastic customer service. "I've really learnt a lot this past year and I am really keen to get out there and make something of myself and my career with Redlynch" said James who has thrown himself fully into his new life managing his own territory and customer base across Somerset, The Mendips and the Bath and Bristol areas.
Redlynch Agricultural Engineering pride ourselves on offering the very best customer service and class leading products from brands such as Trioliet, Kramer, SlurryKat and many more however for our other new starter that day Gavin, his primary focus is Fendt. Gavin joined us having previously been responsible for contract farming over 5000 acres and operating a number of Fendt machines over his life. So it seemed a perfect match when the opportunity came to take on the new role of Group Demonstrator at Redlynch.
Gavin's vast experience with the Fendt product along with his passion for the brand has meant he has been an excellent addition to the Redlynch Sales Team. His broad experience with Guidance systems, our Hay and Forage machines and the new Fendt IDEAL Combine Harvester has meant we are now able to fully showcase the Fendt full line product range we are able to offer from our three depots in the best possible way.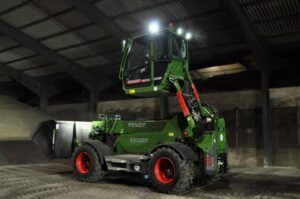 With COVID-19 causing all Agricultural and trade shows to be cancelled in 2020 it sadly meant we were unable to show off the fantastic range of Fendt Grass, Hay and Forage machines we offer. However a small window of opportunity came in October when lockdown restrictions were eased and we were able to showcase the new Fendt One cab as well as the new Fendt CargoT Telehandler. The preview of these new machines was held over 2 days by appointment only and was organised and co-ordinated by Gavin. The customers who attended were impressed not only with the machines but the organisation and the focus on the customers safety at the event.
"Both Gavin and James have been excellent additions to the team here at Redlynch and I am pleased they are part of the journey Redlynch is on which is to be recognised as the number 1 Agricultural machinery dealer in the South West, we hope 2021 will see the return of more shows and events and the return to normal working life, however for now, both James and Gavin are on hand for any support you or your business may need" commented Tom Shaftoe Group Sales Manager at Redlynch.