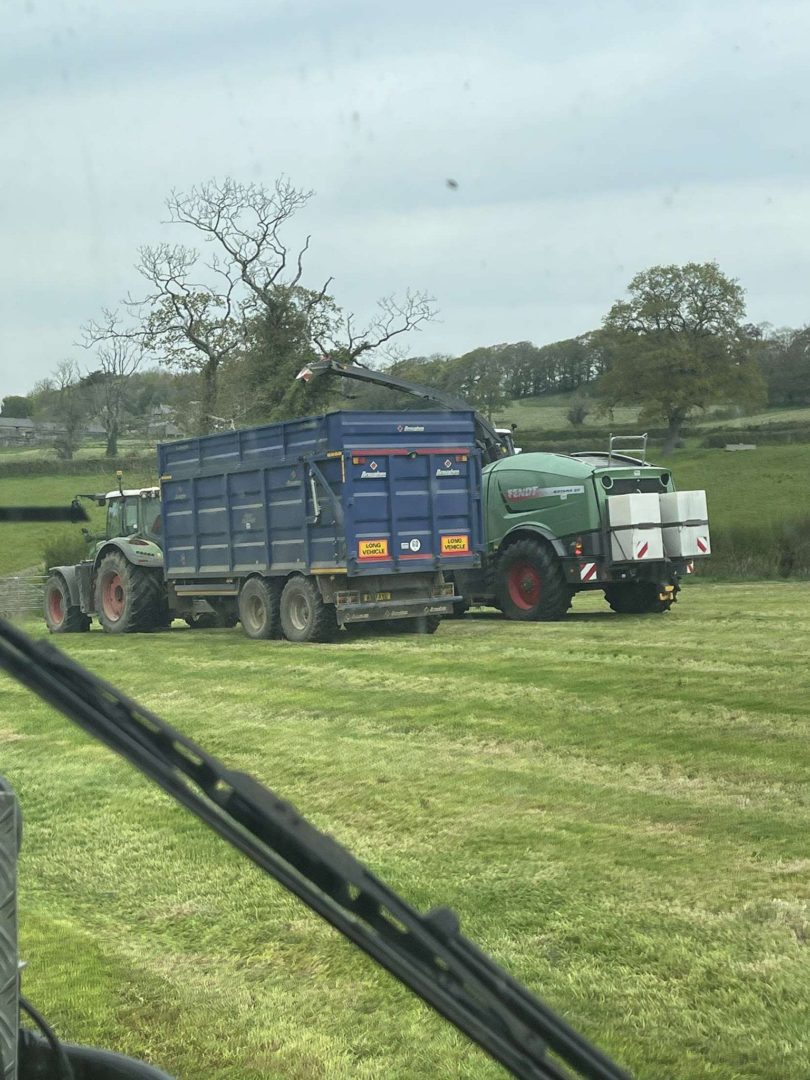 FULL RANGE OF HIGH QUALITY
Grain Trailers, Silage Trailers, Low Loaders, Bale Trailers, Dump Trailers & Bespoke Trailers, look no further than Broughan!
Broughan Engineering Ltd. designs, engineers and manufactures a full range of high-quality, bespoke agricultural trailers. Located just outside Tullow in County Carlow and owned by brothers and founding directors Patrick and Paul Broughan. Broughan Engineering Limited was established 15 years ago, building upon an engineering legacy started by their father Paddy Broughan some 40 years ago. Broughan Engineering Limited manufactures a wide range of high-quality trailers, which includes grain/silage, cattle, bale, low-loaders and dumpers. Today's consumer requirements vary greatly, often requiring a bespoke design approach to suit each buyer, which is a highly valued attribute of the business. The company motto "where quality comes first" shines through the superior workmanship in every aspect of the finished product.
Grain/silage trailers manufactured range from 16ft with twin axles to 24ft tri axle. These include hydraulic door, hydraulic brakes and grain sides from 4ft – 6ft high. Each trailer is manufactured to specific customer requirements and can include optional extras such as air brakes, roll over/easy cover, grain chute, beacons and extra lights if required.
Trailers come with a standard tyre, which can be upgraded. Tyres range from 400/65/22.5 to a 710/60/26.5 BKT flotation road max. All trailers are built on ten-stud commercial axles and commercial spring suspension.
Even though standard trailers are still available, more and more customers are looking for a customised option, something Broughan Engineering can provide.
Patrick Broughan "A lot of the trailers are bespoke nowadays. We'd love if everybody wanted the same trailer but that's not how it works! There's big demand for bale trailers in Ireland and England right now as a lot of farmers are trading up to keep up with the newest regulations. We didn't have to do too many changes for that as we had been on top of it for the last few years.
"Everything is done to individual requirements now. One of the many reasons for this is that bigger tyres have become a big thing and customers like to choose their own tyres. Everything about the trailer must be bespoke to suit the contractor or farmer so that he can do the best and fastest job with it. Also, they want their trailers to be as versatile as possible, so that they can have more than one use – another solution we can provide."
Paul Broughan "You have to keep moving with the times and continue to embrace the latest technology. We're building a lot of trailers with air suspension now, which has become increasingly popular, and ball-and-spoon and swivel hitches are also very popular."