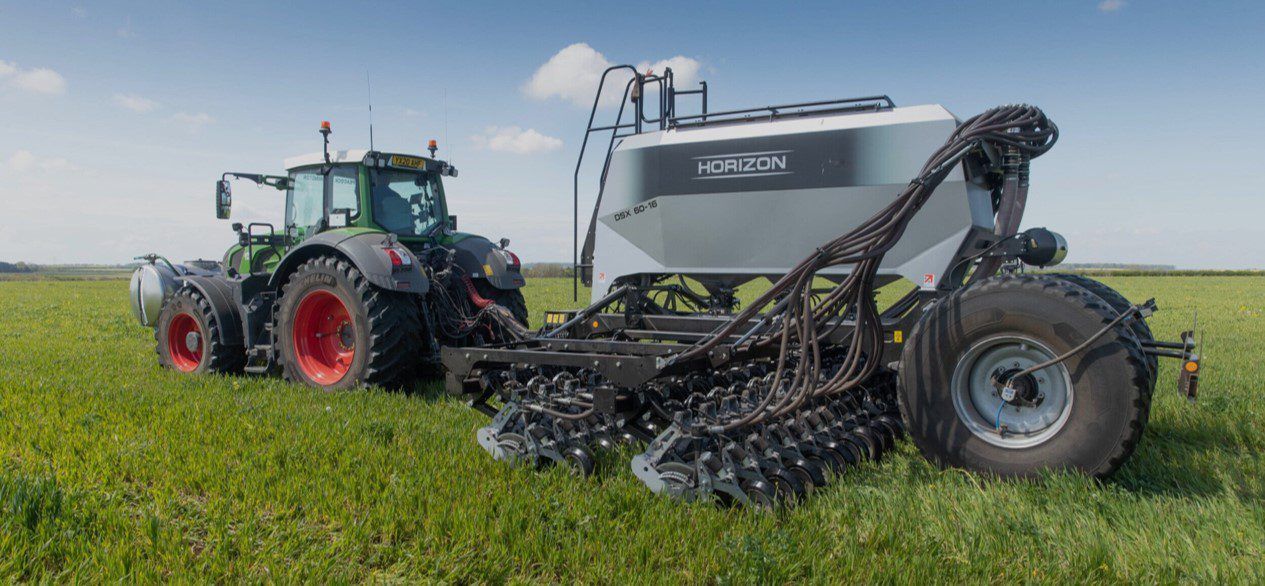 SOMETHING IS ON THE HORIZON
The Horizon DSX is the ultimate direct seed drill. Designed and developed using lessons learned from generations of hands-on experience and featuring cutting-edge technology, resulting in a machine that effectively delivers accurate, consistent seed placement and with minimal soil disturbance on every pass.
We currently have a 6m with 20cm coulter spacings ready for demo, it has already done its round of spring drilling with multiple customers and has just started its autumn campaign on the back of an Fendt 720.
Horizon Agricultural Machinery ltd was created by a farmer himself, he has tried and tested his implements on his own land. The team at Redlynch were invited up to the Factory and then driven around the finishing result, which they were all more than complimentary about. it has been put through all types of ground now and we are yet to find a fault.
If you would like to try out the Horizon, please call into your local depot and we will get it out to you!