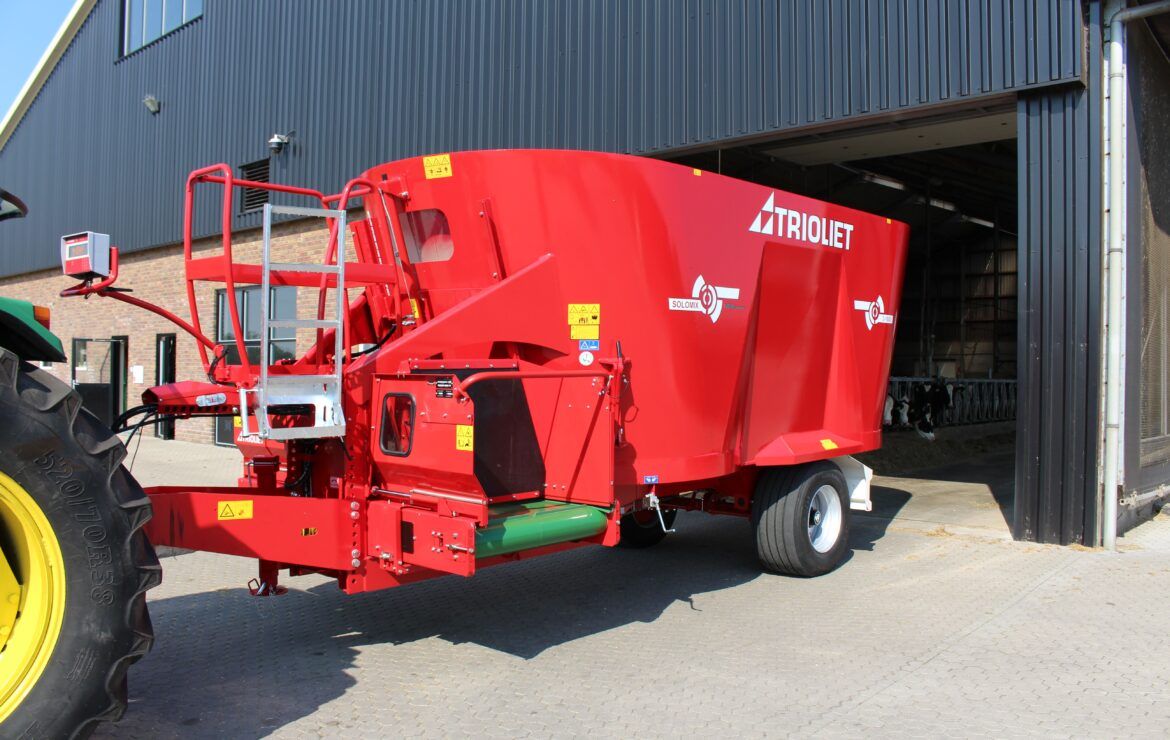 Trioliet and Redlynch
Since 1950 the Trioliet brand has been known for putting one thing first, helping the livestock farmer manage their farm efficiently. They achieve this by providing a complete range of premium feeding technology for the livestock farmer. The comprehensive range of silage cutters, diet feeders and feeding systems are seen not just on farms in Dorset, Devon, Wiltshire and Somerset but they are now recognised world-wide. Trioliet now export to more than 50 countries across Europe, North America and Africa.
Tried and tested
For over 10 years Redlynch Agricultural Engineering has been supplying customers across Dorset, Devon, Wiltshire and Somerset with Trioliet's innovative feeding wagons, over this time perhaps none have been more popular than the Solomix 2 feed mixer.
With 2 twin steam 22mm Vertical Augers, unique mixing tub with dual flow and a side-shift belt conveyor that discharges to the front, left or right hand, this diet feeder has been a perfect choice for both large and small-scale livestock breeders across the South West. With Volumes ranging from 10 -36 m3 Its characteristic features and exceptional quality make this feeder unique, efficient and a pleasure to work with.
Click here to find out more about some of the unique features of the Solomix 2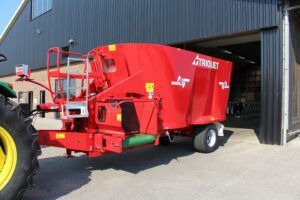 A familiar face
Someone who knows first-hand about the quality of the Trioliet range and the demands of our customers is the Sales Manager for Trioliet in the South of the UK, Martyn Northover.
Prior to joining Trioliet in his current role Martyn was an Area Sales Manager working for Redlynch. Based out of our depot in Milborne St Andrew in Dorset. Martyn spent a number of years promoting the range of products from our suppliers such as Fendt and Lemken.
However, Trioliet is now his sole passion. Martyn now spends his time helping our customers and sales team find the very best feeding solution for their business.
Feed efficiency starts here
Last year was a record year for Redlynch Agricultural Engineering selling Trioliet feeding systems and 2021 has seen us get off to another great start with Trioliet. With Martyn's help we are now able to offer the very best demonstration experience and purchase terms.
From initial enquiry through to purchase you can be sure of Redlynch's premium customer service to match the premium quality of the Trioliet machine. This quality combined with our renowned service back up from our three depots across the South West make it a logical step in making your feeding more efficient.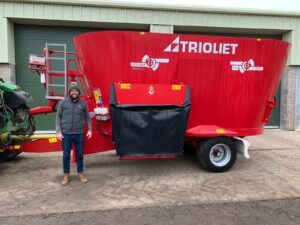 Here are just a couple of the machines we have sold and delivered recently as well as some great shots of the Solomix 2 2400 X-Range on demonstration courtesy of Trioliet.
Mr Mogridge Collecting his Solomix 2 1600 ZK from our Milborne St Andrew depot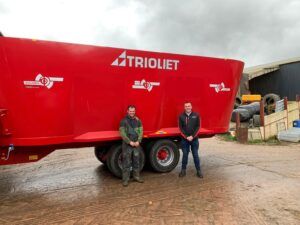 The Bennett family and Martyn Northover (pictured) with their new Solomix 3 3000 VLH-B-T Feeder.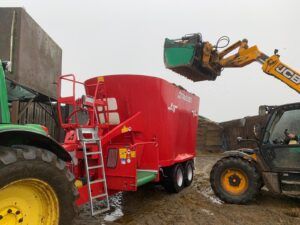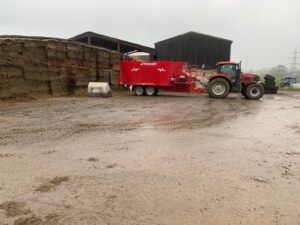 To Find out more about the complete range of feeding solutions and to arrange a demonstration then get in touch here.