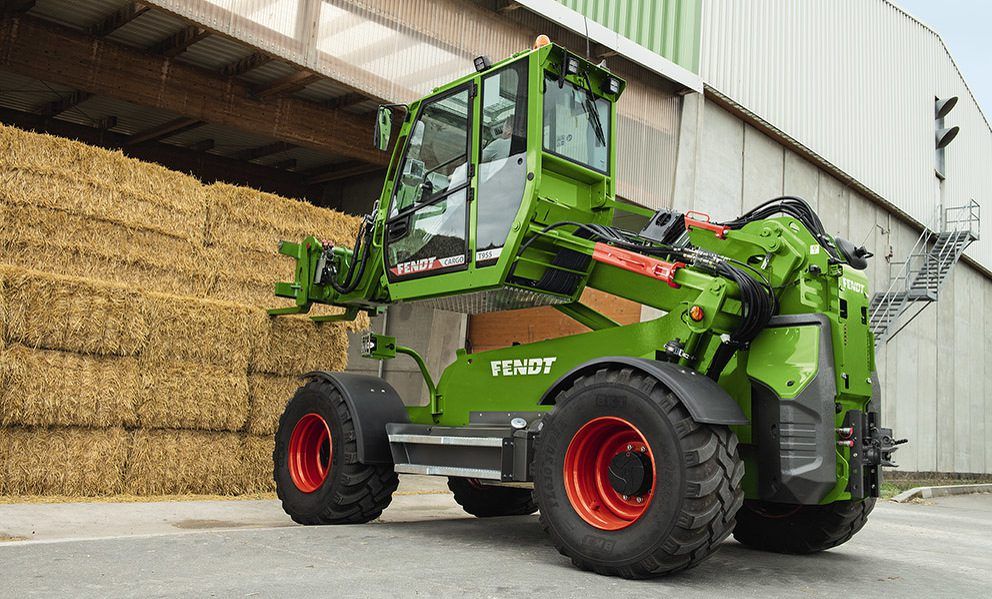 Fendt launches first telehandler
Fendt adds the Fendt Cargo T955 telehandler to its expanding full-line product range. The telehandler is marked by its unique lifting cab with vibration damping and its tough, durable build. With a load of 5.5 t and a lifting height of 8.5 m, the Fendt Cargo T can meet the highest demands in loading work.
Telehandlers are mainly used on farms where large amounts of material needs to be moved, or where large and heavy loads need to be stacked or loaded. With this in mind, Fendt has added a telehandler to its product range – the Fendt Cargo T955.
When it comes moving loads up and down, Fendt's home-grown Fendt Cargo front loader has been a best seller for many years. The new telehandler is also marked for its excellence in advanced charging solutions. Hence the name; Cargo plus the T for telehandler.