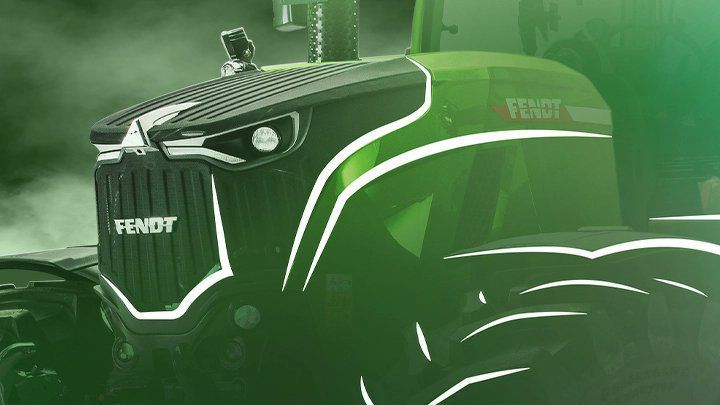 SETTING A NEW BENCHMARK
You would be excused for being confused with the model numbering of the new Fendt 700 Series. Named the Generation 7, it is being offered alongside the current Generation 6 and for now, a proportion of the two ranges share identical bonnet numbering and near identical power outputs.
The new range of five models extends from the 720 to the new 728, with the three lower numbered 700's remaining as a Generation 6 variant.
Power for the new range is now delivered from a newly developed, Fendt-only AGCO power 7.5 litre, six-cylinder engine. This marks a move away from the Deutz supplied powerplant of the existing models.
Power output for the range extends from 203hp to 283hp.
The new 728 flagship is unique in being offered with a Dynamic Performance (DP) power increase adding an additional 20hp, pushing the maximum power to 303hp. Claiming to operate differently to a conventional boost, the DP does not require specific criteria to be reached for the power increase, but monitors the power demand and changes the peak power accordingly. The 728 delivers a claimed power-to-weight ratio of 30.5kg per hp, with a maximum ballast capacity of 15 tonnes