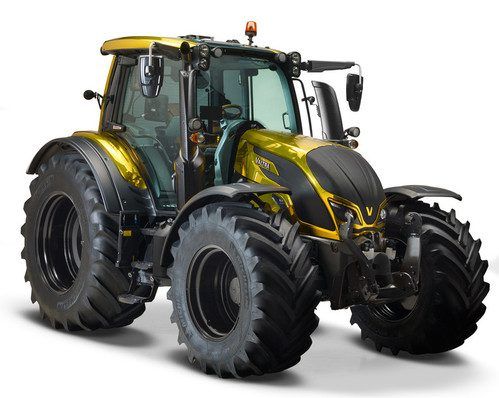 Choosing a New Tractor
So you've decided it's time to treat yourself to a brand new tractor. With Redlynch, you've found the right place.
We know what it is you're looking for. You want something that isn't going to cost the earth, is going to potentially give you years of service as well as being easy and cost effective to maintain.
Maybe when looking for your new tractor you might think of the following criteria: Best Quality, Efficiency, Value for Money and Return on Investment.
Still with us? Here's why RedLynch is the place to come.
We Only Choose The Best
As you make that all-important decision on where to go and what to get, you've probably been inundated with various pitches of why you should go for X or Y. But here at RedLynch, we like to keep the process of buying a new tractor simple.
We carefully choose the franchises we represent. We're not content to take the easy route and sell something we wouldn't use ourselves. As such, we sell two brands- Fendt and Valtra.
Chances are you already know of Fendt and Valtra- and if so, you'll know what we know- they're great tractors.
Knowledge, Passion and First Class Service
While for some people, they're happy to buy a new tractor and do their own thing, we know that's not for everyone. For some people, when it comes to repair, servicing and replacing parts, they prefer to go to somewhere that knows their tractor and what's best for it. Receive service that is knowledgeable, competent and friendly.
That's where we come in. We don't just sell new tractors. We live, breathe and love tractors. Our team have a vast amount of experience in dealing with the tractors we sell and quite honestly- it's our aim to give you the most comprehensive service you could possibly require.
For example- all Fendt parts fitted and supplied by Redlynch come with a twelve-month warranty so in the unlikely event of any problems, we've got you covered.
Start Today
Whether you're in Somerset, Dorset, Wiltshire or further afield, come and see for yourself what we've got.
Somerset: Redlynch, Bruton, Somerset, BA10 0NH
Phone: 01749 812628
Dorset: Deverel Farm, Milborne St Andrew, Blandford, Dorset, DT11 0HX
Phone: 01258 837166
Wiltshire: Stoford Hill Buildings, Middle Woodford, Salisbury, Wiltshire, SP3 4UG
Phone: 01722 716377
Alternatively, if you prefer- Email Us